Specialists in Commercial & Personal Insurance Services
At Hayward Pixley, we have a team of specialists that will guide you through the insurance world with the knowledge and expertise to provide the best combination of price, coverage, and service. Our dedicated staff offers a professional level of service that always results in lasting relationships.
Homeowners Insurance
Your home will be one of the most significant investments you will ever make, both economically and emotionally. In the event of any misfortune, let us give you the peace of mind knowing that you are well protected.
Commercial Insurance
Running a small business involves a significant investment. Commercial insurance protects your investment by minimizing financial risks associated with unexpected events.
Auto Insurance
Car insurance isn't really about protecting your car in the event that you get into an accident. It's about protecting you — from financial ruin, sure, but also from legal consequences.
What our Clients Say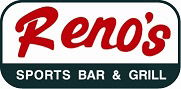 "Diversified has been excellent to work with. As a restaurant owner, I wear a bunch of hats so I rely heavily on Lyle and his team to make sure we are protected. In the event of a claim, its important to know he is only a phone call away"